How can we help you today?
How to view a client's AML report
Step 1: Choose your client
This can either be a commercial or an individual client. Once you have selected the client, you are then able to view their details.
Step 2: View Details
When you client on 'view details', this will bring up a modal that holds your single source of truth for all things client information.
Step 3: Client Navigation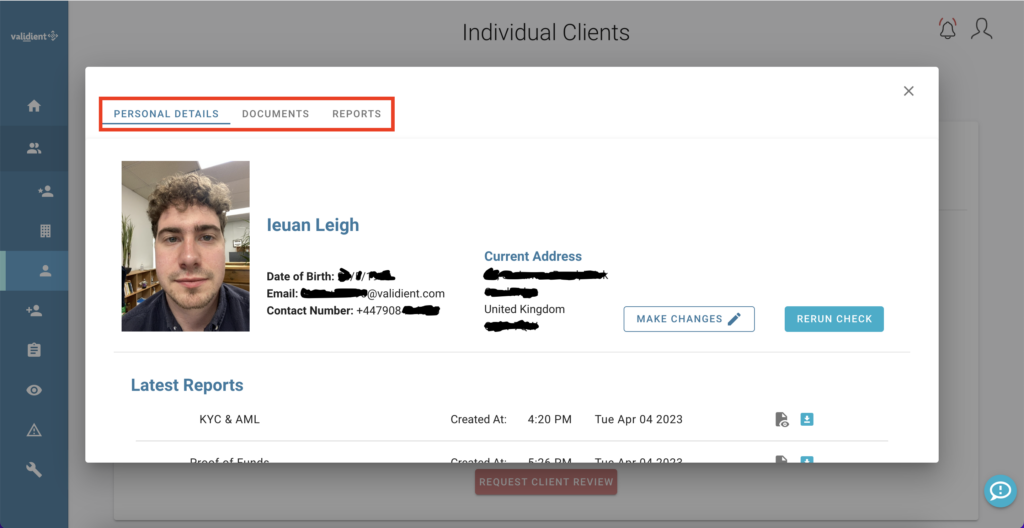 There are three tabs at the top which act as your navigation.
Tab 1: Personal Details
This is where all your client details are held along with the ability to make changes or re-run the check.
Tab 2: Document
This is where you will see the documents your client has uploaded
Tab 3: Reports
This is where your client's reports will be held
Step 4: Viewing the Report
You can view the report by clicking on the document button, and download it by clicking the blue button.