How can we help you today?
This article will talk you through the Usage page for you to manage how many of your checks you have used.
Open the usage page in the Admin Panel
The Dashboard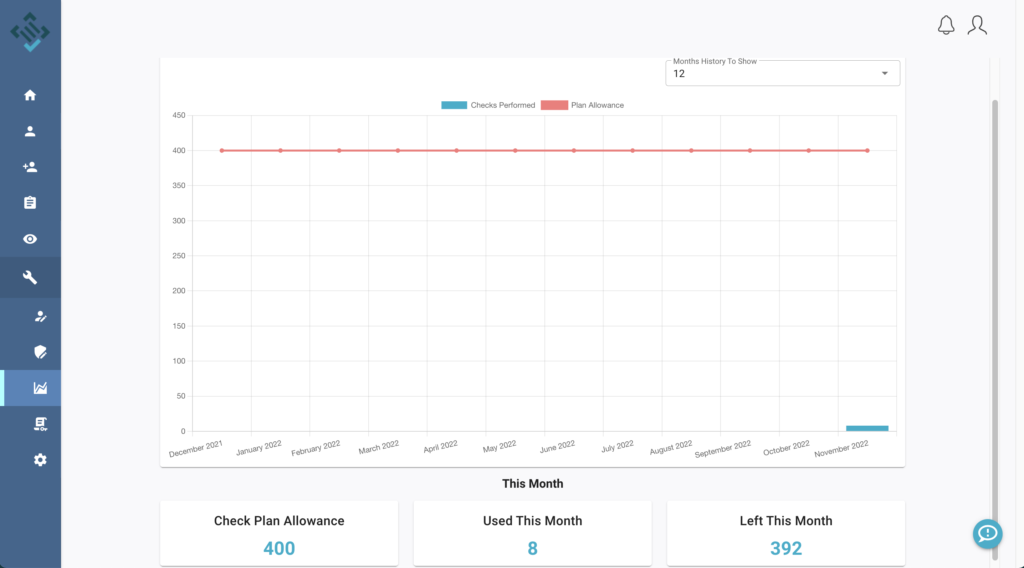 The usage dashboard shows you the amount of checks that are in your allowance and breaks it down for you per month. You are able to see a chart on how many checks you are doing per month.
The reason we have done this for you is so that you can monitor how many checks you carry out, and to see if there are opportunities you can exploit to get more clients in your quieter months helping towards business development.