How can we help you today?
Viewing a Commercial Client
This walkthrough will show you how to view a commercial client profile and the different tabs within the profile.
Choose your commercial client
On your commercial client dashboard, choose the client you want to view and click on the tab
Tab 1: Company overview
Once you have clicked on the commercial client, you will be greeted by a breakdown of the company information, a link to companies house, and a 'Report' button to report to your compliance team.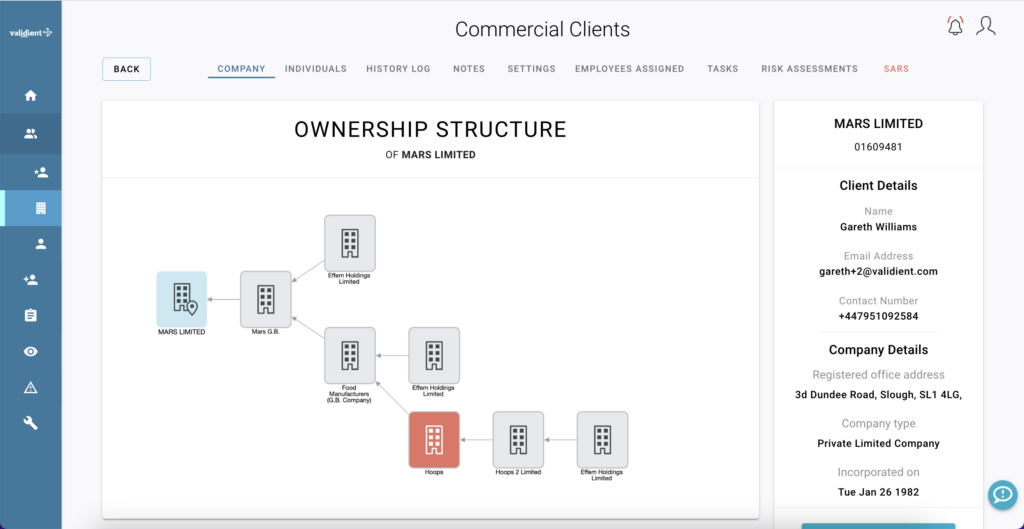 Tab 2: Individuals
The second tab shows the individuals who have gone through the onboarding process with buttons to:
View their AML report
Change the status of the client (approve or deny)
View the details they have uploaded
Tab 3: History Log
The history log shows a snapshot of the activity of this client. In the below example, you can see that employee 'Marquise Zemlak' has requested to change the individual status to approved. This will then need to be signed off by the compliance team.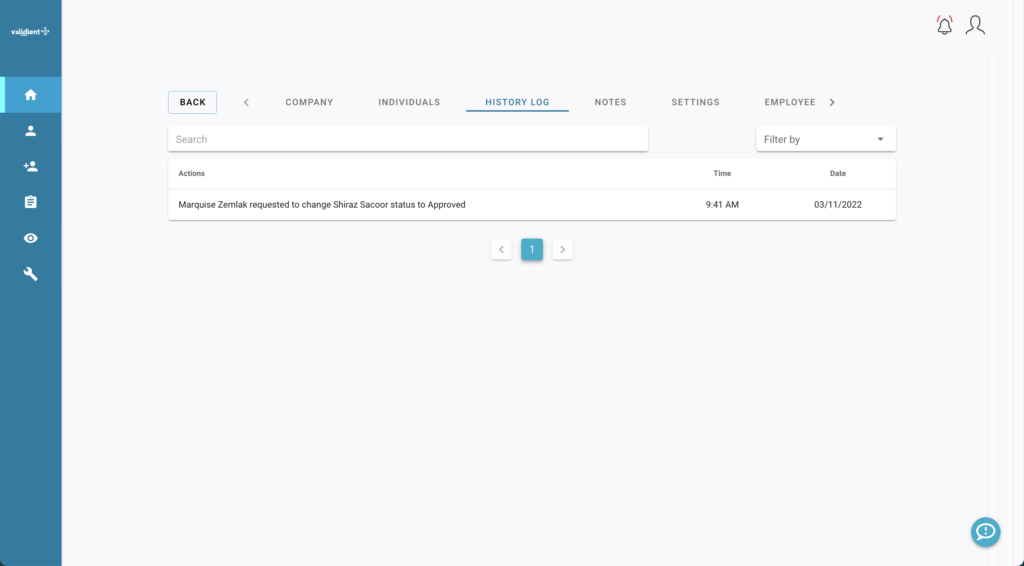 Tab 4: Notes
You can leave notes on the account of a client if you need to remind others of the activity needed. In the example below, 'Marquise Zemlak' has notified their colleagues of an action needed in the future. Any other employee can see this and can arrange for an onboarding link to be sent to them.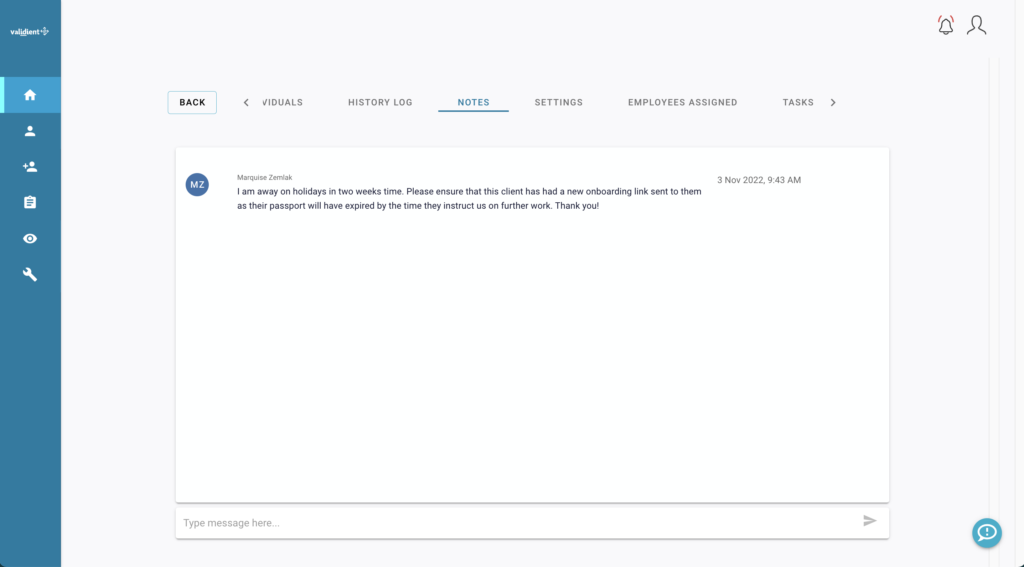 Tab 5: Settings
Here you can update the email of the client who is acting on behalf of the company, send a password reset link, manage notification reminders, and put the overall company status into action.
Tab 6: Employees Assigned
Here you can assign employees to a client. This will trigger all alerts and notifications about this client to go to the assigned employees.
Tab 7: Tasks
In this tab, you are able to assign tasks to your client. These tasks can range from additional document upload to proof of funds checks.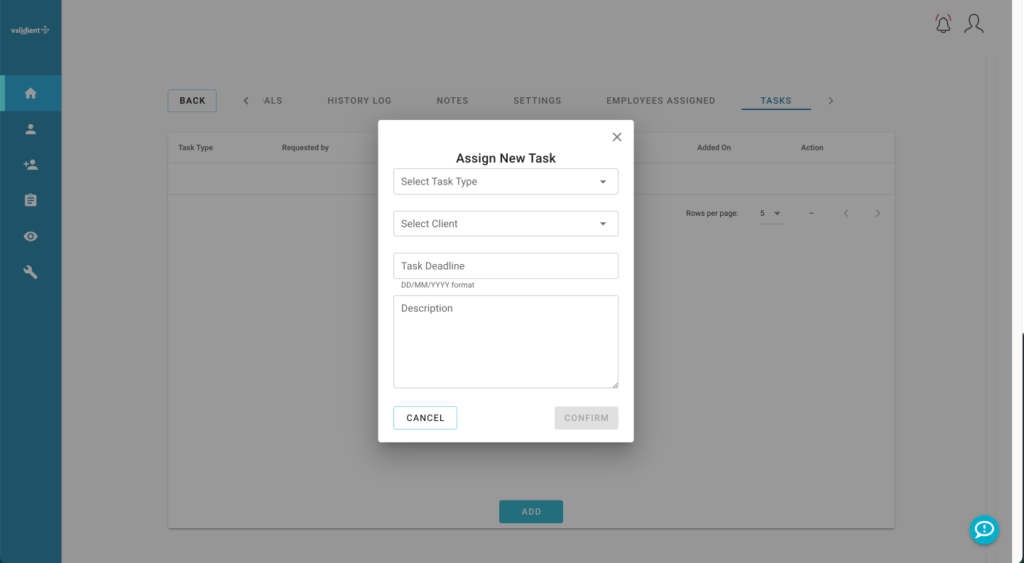 Tab 8: Risk Assessments
Tab 9: SARs
View any Suspicious Activity Reports that are logged on Validient.