How can we help you today?
Viewing an Individual Client
This walkthrough will show you how to view an individual client
Choose your Individual Client
Tab 1: Individual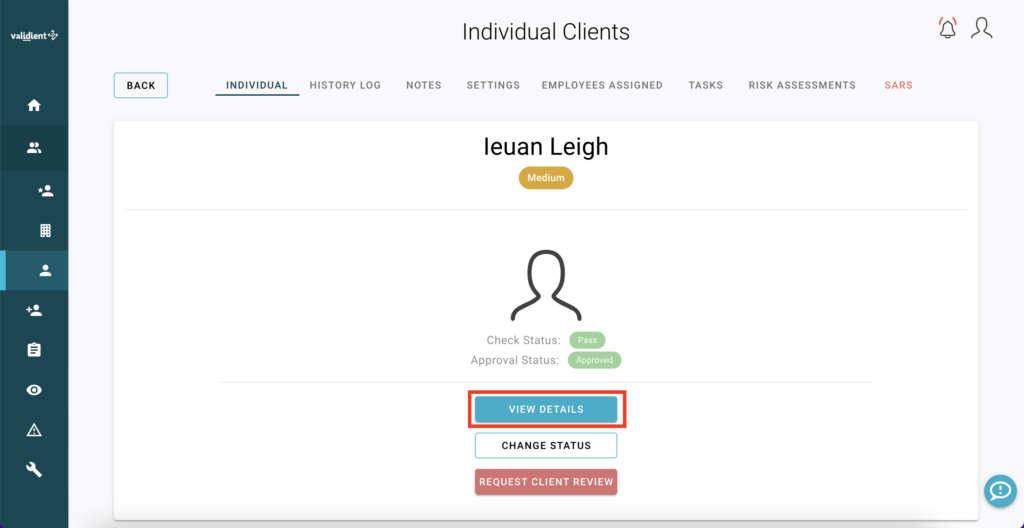 In this tab, you are able to view:
View the details of your client
Change the approval status of your client
Request a client review
View details of your client:
Tab 2: History Log
The history log shows a simple audit space for you to see any activity within this client. In the example below, you can see when the client completed their onboarding when a change of request was made, and the reason for the change of status to 'Approved'.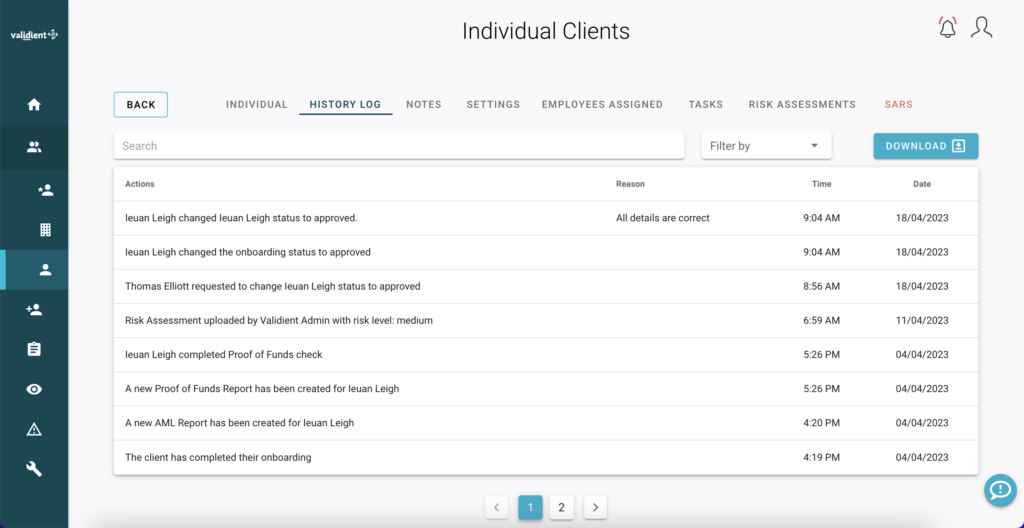 Tab 3: Notes
The notes section allows you to add notes to the client account for you to keep up to date with things or to remind yourself and colleagues of actions.
Tab 4: Settings
Here you can manage out-of-date document reminder emails and the overall status of the client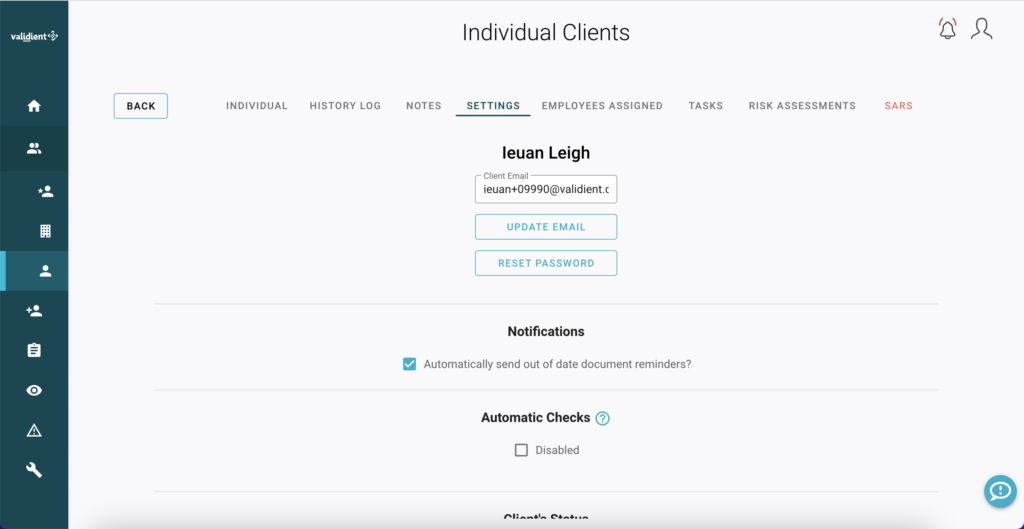 Tab 5: Employees Assigned
Here you are able to manage the employees who are assigned to a client that will receive updates and alerts for any activity.
Tab 6: Tasks
Here you can assign tasks for your client such as additional document upload, proof of funds checks, and digital signatures.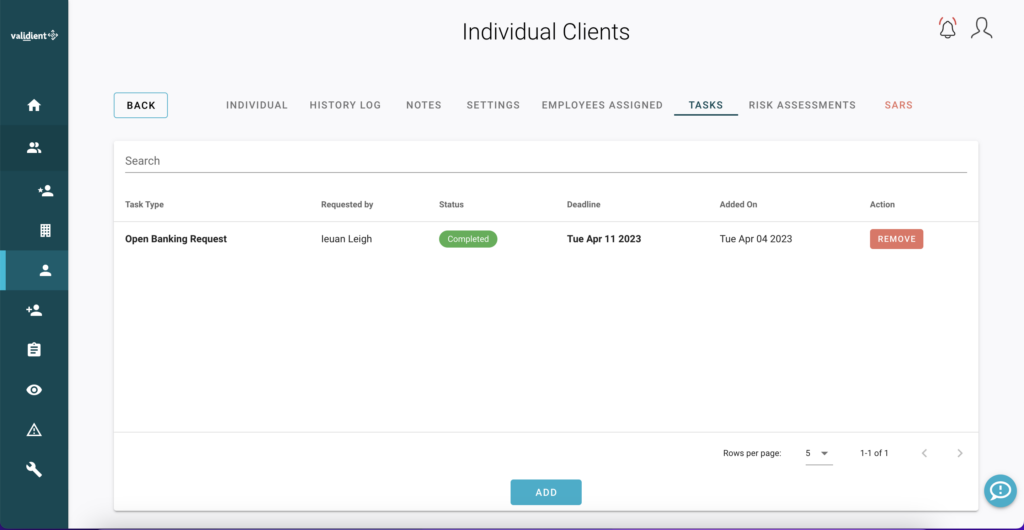 Tab 7: Risk Assessments
Tab 8: SARs
Track any Suspicious Activity Reports that have been logged in Validient.