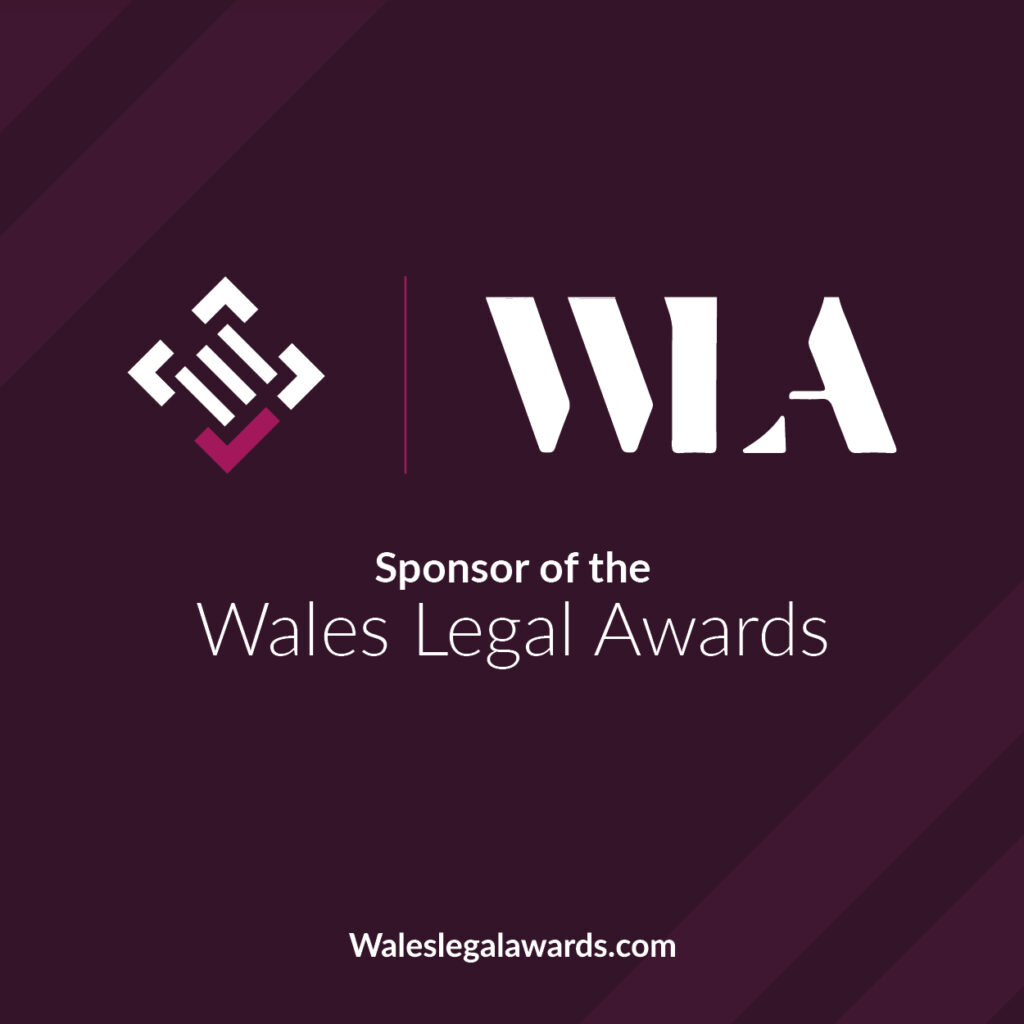 "Alone we can do so little; together we can do so much." This quote by Helen Keller sums up how we should be looking at the legal sector; especially around innovation. Working as a collective towards the same goal around creating a more innovative sector is essential. And one way to do this is by celebrating the successes of the industry. On the 20th May 2022, we are sponsoring the Innovation category and the Wales Legal Awards, and here's why.
What is innovation to us?
We're a lawtech startup. Innovation is something that's rooted in us. We need it to stay competitive, to maintain motivation, and to get us to our overall aim of transforming the client facing processes in the legal industry. And this is how law firms should view innovation too.
In the legal sector, innovation is often seen in two ways. The first is technological innovation; the use of tech solutions to improve firm efficiency and provide unrivaled client experience. The second is process innovation; streamlining internal processes to improve firm efficiency like setting up an innovation team to test and assess different tech solutions, or to accelerate the rate that the firm can adopt a new solution. But regardless of how we look at innovation, it is all centered around technology. 
The past two years have been extremely difficult for law firms. The pandemic has catapulted firms into the future by demanding tech solutions - otherwise legal services would be impossible. Of course, the rate of change has been different for all firms, depending on where they are in their tech journey before the pandemic. But regardless, change has happened. For many firms, it has been an incredibly uncomfortable time trying to adapt to new systems whilst maintaining great client service. 
We need to celebrate this to ensure that the great work going on around innovation isn't hidden, and that all firms realise that innovation is a crucial aspect of firm survival going forward!
Celebrating the great work in Wales
Wales is home to many fantastic law firms who provide market leading advice not only in Wales, but across the entirety of the UK, and even the Globe. We are seeing Welsh law firms competing with London firms by providing competitive advice and drastically lower prices - a big factor in today's legal world. But why must we celebrate this?
Let's go back to the first line of this article; "alone we can do so little; together we can do so much". By celebrating the success of the industry together, it means that Wales can proceed collectively as a driving force in the global legal economy.
Why should law firms invest in innovation?
We have pulled out some key statistics that we have found around why firms should be investing in their innovation processes.
One in four law firms have missed out on significant deals due to poor onboarding processes [1]
Technological change is needed within four years for firms to survive [2]
23% of a lawyers' time has the ability to be automated [3]
37% of time in professional services is spent on mundane and repetitive tasks [4]
Each of these above factors give striking evidence as to why firms should be innovative and therefore why sponsoring the innovation award is so important to us!
Why us?
Validient is focused on transforming traditional processes for the digital world. This not only means that we know the good practices for being innovative, but we also know how difficult it can be. Firms spend a lot of time figuring out what their firm, lawyers, and clients need, and the transition to a tech law firm can be daunting and difficult. And that's why we thought we have to help with celebrating this.
We're a startup that has emerged through the Covid-19 pandemic; similar to many law firms today. Therefore, the experiences that we and law firms have had aren't a million miles away. Here's our way to show our appreciation of the hard work going on in the industry!
Tickets are still available here: https://waleslegalawards.com/awards-ceremony-2022/
Get in touch!
If you'd like to arrange a meeting before the event to get to know us or the founding team better, please email info@validient.com or reach out to our CEO, Ieuan, here.
---
Sources
[1] https://www.legaltechnologist.co.uk/client-facing-technology-as-a-priority/
[2] https://www.blog.consultants500.com/professional-services-in-general/the-future-of-the-professional-services-industry/
[3] https://public.tableau.com/profile/mckinsey.analytics#!/vizhome/AutomationandUSjobs/Technicalpotentialforautomation
[4] Barnett, J. and Treleaven, P., 2017. Algorithmic Dispute Resolution—The Automation of Professional Dispute Resolution Using AI and Blockchain Technologies. The Computer Journal, 61(3), pp.399-408.